By Kendra Holliday | December 26, 2011 at 4:30 pm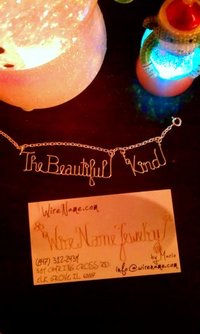 TBK Jewelry!
If I could redesign this website, I would feature content in the following order:
Video podcasts – so proud of this new addition to the website!
My personal blogs – A classic favorite, I always have something personal to share!
YouTube vlogs – silly and fun!
Articles, reviews, sex information – the most useful stuff
While I'm on the topic of my dream website, I would also have much higher traffic and be making $2000/month from the website.
I'm glad I finally jumped on the vlogging bandwagon in 2011, because it really is a good option for sharing information and ideas.
And wow there is such a wide range of vloggers – some don't give a shit what their background looks like, and some do an amazing job with special effects.
I keep it simple with just a webcam and sharing 2 minute messages, but I try and make sure my house background is pretty and that I'm sporting a fun, new look, whether it be my wig phase or colorful clothing.
I was curious to see what my most popular videos have been. I've done 50+ so far, and here is a snapshot of popularity:
I'm Shaving My Head: 47,000 views
I Shaved My Head: 16,000 views
Hairy Armpits on a Woman: 30,000 views
Leaving for ideaCity: 3000 views
ideaCity Followup: 5000 views
I Heart Bisexual Men: 1700 views
Getting Out of Wig Phase: 1600
Pubic Hair on facebook incident: 1160
So it seems I accidentally stumbled upon two fetish markets – female shaved heads, and female hairy underarms. Nice! The comments on the videos are often hilarious. Did you know that if you shave your head, you must be a lesbian? And ladies, there are A LOT of men out there who love hairy underarms!
One thing that has really pissed me off is the fact that I've made four videos featuring sex toys, and they have all been removed for being inappropriate. All I did was talk about the toys, not give a demo, sheesh! I don't think there's anything inappropriate about educating adults about adult toys. And yeah, it's frustrating that there are thousands of videos out there that are way more raw dog.
It's so funny that even after I've done so many of these, I still get nervous when the webcam light goes on. I feel on the spot and unnatural, even though I'm an exhibitionist! I guess I'm most comfortably typing away, which was all I could do for years when I wasn't able to associate my face and name to my ideas.
I'm so grateful for all these platforms for sharing my message. I wonder how The Beautiful Kind will continue to evolve in 2012. I hope my laptop keeps working; I sure use the fuck out of it, even more than my Hitachi Magic Wand! It's a good thing WebMaster is on board, because I'm a technodork!