By Kendra Holliday | February 11, 2012 at 12:00 pm
I was in China for a week.
It was a purely platonic trip – all day long I met with people, toured, shopped, explored WuJiang, Shanghai, Guanzhou, Hong Kong. I wrote a Rated G essay about my trip and shared it with my friends and family – they loved it!
Chinese New Year just happened and there were so many colorful displays
Hong Kong was sooo romantic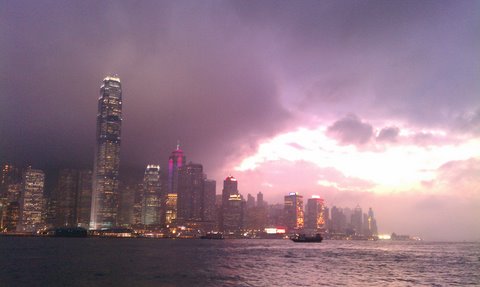 This sign was funny!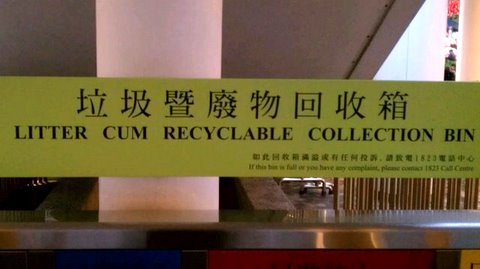 But I was so horny!
So every night, when I retired to my hotel room solo, I would find ways to safely explore my sexuality.
I took sexy pics to send to my lovers.
I showered in the awesome see-through shower:
I took pics of my new gold silk nightie and robe:
Here is a better shot of just the nightie:
I took pics of my new pearl necklace:
Here is a better shot:
I web cammed with my partner at 3am. I watched him jerk off and cum on web cam for the first time. Even though he had two dates with beautiful women while I was gone, he still missed me so much!
I masturbated every morning and night, using lube and my fingers. The release felt sooo good and was a nice change from my usual Hitachi Magic Wand habit.
I thought up nasty fantasies and shared them with my partner…
I'm going to go lie on the bed now, lube up my fingers, pretend you are coming to me in the dark, standing over me, staring up me hungrily, wanting to possess me. Finally you get your dick out and start playing with it as you watch me, you're just gonna jerk off, but no, you can't help yourself. You reach out and touch me ever so gently. I stir slightly, and it sets a fire in you, you grow bolder and want to possess this little innocent prey animal. You play a game with yourself and see how close you can get your hard dick to my face, it's barely touching my cheek, finally you rub the swollen cock head against my face, it's straining, it's made contact, it's so hot, full of energy and danger. You rub it back on forth against my cheek, it's torture for you, finally you turn my head slightly, mouth is parted, you slide your cock into my mouth. My eyes fly open, wide and afraid, but as soon as I realize what is going on, I relax and close my eyes, accept this situation, the fact that I have a cock in my mouth, it's so hard and smooth and delicious. It fits so nicely, fills my skull. You put your hands on my face and jaw and work your cock slowly in and out of my mouth, you're on the verge of bursting, you can't believe you're doing this but fuck it, too late now, gotta finish and get this demon out. You pick up the pace and urgently fuck my face, your cock is fierce but your hands on me are as gentle as you can manage to cradle my jaw to keep my mouth right where you want it, I can hardly breathe, I'm choking, but still trying not to make a sound, it's just for a moment, your demons explode in my mouth, course back in my throat, flood my soul. I have tears in my eyes. You shudder, immediately withdraw, and retreat. Left alone, I gulp in disbelief. What just happened?
and this one…
I have this new odd twist fantasy going on – it involves Steffy. In it, you are an intelligent animal, you don't speak at all, you're not a thuggish beast but are like a dog/bear/lion/person?? I am teaching you how to fuck and be with a woman, because I want you to breed, and I'm using Steffy as the model. She is happy and willing for you to explore her. She is smiling and helpful. I show you how to touch her, suck her breasts. I show you her pussy, she spreads her legs helpfully, she's lying back on the bed. I ask her to play with herself as I fondle your dick, I suck it to get it hard but of course it's already super revved up and ready to go….where? I position Steffy how I want her, we try various positions in the fantasy but for this scenario she is bent over the end of the bed, presenting her ass and pussy to you. It's like she and I are experimenting with a really sweet, inquisitive dog. Your cock is engorged with blood, it's pulsing, it wants to go somewhere. I guide it to her pussy, rub it up and down and around, tease you both, finally I get it to her velvety tight entrance and push you into her, I instruct you to move back and forth, we are all so willing and it's working so well, I take your hand and put it on her hip so you can grasp her, you're a natural, we're going to milk you, you don't say any words but you groan and growl with lust and pleasure. Your orgasm cums so naturally and it's so amazing, you push all the way inside her as deep as you can and just explode, gripping her hips hard, your awesome animal cock unleashing all this intensity. Yes, we are so proud of you! You did what we wanted and now we all cuddle on the bed. We're gonna keep you around!
And now, it's so good to be home. I'm loving The Year of the Dragon so far…