By Kendra Holliday | July 30, 2011 at 7:00 pm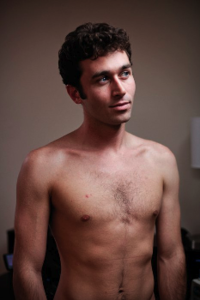 Porn star James Deen
Top stories of the week:
BDSM Acceptance
BDSM Club Wants to be Recognized as a Legal Business in St. Louis – Every time a local reporter writes about BDSM, they make it sound so unappealing and unsexy. Instead of featuring the intriguing aspects of it, they focus on head-scratching details such as fire sprinklers and bad checks. I SWEAR BDSM can be very sexy and legitimate. I was quoted in this article, and just to be clear, I don't approve of how Joe does business.
I wish we had strong and ethical leaders and activists in this area to lead alternative lifestyle movements. For now, we have Sex Positive St. Louis raising awareness and doing its best to get the word out and offer events for people wanting to explore their sexuality.
BDSM & Sexual Assault
BDSM & Sexual Assault – I echo this blogger's statement: "It's fair to call me a critic of how the BDSM community handles sexual assault in its midst.  I take that stance because I know too many people whose trust has been violated not only by community members or play partners, but also by the community as a whole if they've tried to report."
A few months ago, without naming names, I spoke out against sex predators in the local BDSM community. I was attacked online for over two weeks. Hate essays were written about me, a "Sick of TBK" group was started on FetLife, and I was accused of being sex-negative. I finally ended up leaving the scene in order to focus my efforts elsewhere.
I was glad to see someone else speak out about this serious issue. I hope more people do.
Porn
An Interview with Porn Star James Deen – This article won me over and offered me a new perspective on the ongoing discussion of women and porn. Favorite quote of the article: "There should be more pussy eating in porn!" James Deen declares.
The SlutWalk Debate
Mona Gable shares her mixed feelings about SlutWalk
Heath Corinna writes a deeply personal thank you note to SlutWalk
Sex Positive St. Louis will be leading SlutWalk next year. Here is an example of the types of talks that took place after the march. This is Brennan Peters covering Feminism 101. My talk with David Wraith on Rape Rationale will be posted soon.
Teenage Sex
A Reporter Compares How Teen Sex is Handled in the U.S. vs The Netherlands – At the Sex Positive St. Louis parenting group the other night, a woman offered an interesting twist to the usual topics of discussion – her 15 yr old son came out as polyamorous! He was having sex in the woods and catching poison ivy. She is considering giving her blessing for him to have sex in the house. This article suggests: "Normalizing teenage sex under the family roof opens the way for more responsible sex education. "