By Kendra Holliday | August 22, 2013 at 2:45 am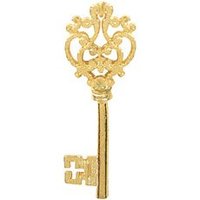 Lorem ipsum dolor
I regularly meet with people to discuss their sex and relationship issues. By far, the biggest complaint I hear is sexual incompatibility among partners.
This can include mismatched
- libidos
- fetishes
- desires
- level of kink
- dynamics
- preferences
- schedules
- physical ability
- motivation
Most often, it's a man seeking me out to discuss his high libido and the frustration he feels because he's in a monogamous relationship with a woman who can take or leave sex, which means they have sex once a month or so. He'd rather have sex once or twice a day.
So what does he do while she goes shopping for designer handbags, escapes in her favorite television programs, binges on food, gets wrapped up in her career or the kids?
- goes without and boils with frustration and resentment
- trolls Craigslist for hookups
- joins sex sites and forums
- pays for sex
- hangs out in strip clubs
- watches porn secretly
- has affairs, flings, friends-with-benefits
- engages in high risk behavior
- explores his fetish solo
- feels guilty, alienated and misunderstood
And of course, the opposite scenario can also occur – the man can get depressed, wrapped up in his job or obsessed with sports/video games, and the woman can feel neglected and easily get sucked into an affair with a guy she dated in high school who looked her up on facebook…
Many relationships start off great, with mutual respect and worship galore, but then detoriorate into a grinding cycle of ennui, laziness, or taking the other for granted.
Why is this?
Because people settle.
They settle for security, mediocrity, and sacrificing who they are in order to fit into a convenient mold. They let outside forces guide them – they allow themselves to be chosen, care what their parents think, grow financially dependent, get trapped by children, conform to societal standards.
Why?
Because they lack imagination and allow fear to run their lives. They feel guilty and ashamed of their desires. They don a mask and numb themselves with drugs and diversions.
I refuse to do that. I choose to live openly, honestly, unconventionally and authentically, and I hope others are inspired to do the same.
I am with a sexually compatible partner who accepts me for who I am because I refused to settle. I am living my life on my own terms. We are not married, not monogamous, and not living together. We operate on mutual respect and worship. Our relationship is give and give. We are extraordinary.
It was not easy to get here. I suffered homelessness, many failed relationships, instability and persecution. I took huge risks.
It was worth it.
My partner is dramatically different than my previous partners. On paper, you wouldn't think us a good match, but in reality we are incredibly compatible, so much so that we can open up our relationship to others.
I credit our creativity and willingness to think outside the cage.
You can, too, by being honest with yourself, respecting others, and replacing the fear with love.
Readers, are you well-matched with your partner? Why or why not? What changes could be made in our society to ensure healthier relationships and happier people?